Dyllan Rae's number one goal is to provide natural relief for a variety of skin conditions. For far too long has melanated skin been ignored, overlooked, and forgotten. While our products are suitable for all skin types, they have been crafted specifically with melanated skin in mind. Dyllan Rae is a 100% Black-owned and operated small business. If you or your loved ones suffer from irritated skin, our products are designed to provide calming comfort for your skincare needs!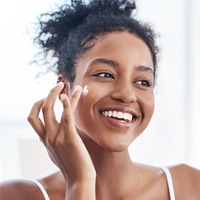 Moisturizes
Our cream is full of rich ingredients that help to make the skin smooth, as well as combat dryness. It will leave your skin looking lustrous.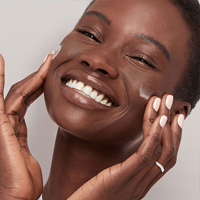 Hydrates
Our product, which includes a mixture of fatty acids, minerals, & vitamins, among other ingredients help to retain and lock in moisture.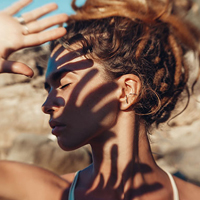 Protects
Provides a protective barrier for the skin against harmful agents that can invade and trigger an inflammatory response.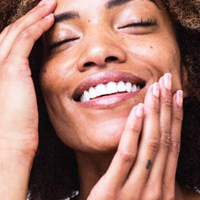 Restores
Supports immune response to battle inflammation. Fortifies the skin through healing, strengthening; as well as revitalizes.
Dyllan Rae's eczema cream is formulated with a rich infusion of Organic Shea Butter, Cocoa Butter, pure Jamaican Black Castor Oil, and more rich ingredients. Dyllan Rae's eczema cream helps to calm associated symptoms from eczema and other skin conditions such as itchiness, inflammation, and dry, sensitive skin. This cream works wonders on melanated skin types of all ages, from infancy to adulthood! 
Naturally Made, Our rich cream is custom formulated and extremely limited.
Eczema Relief for our Melanated Skin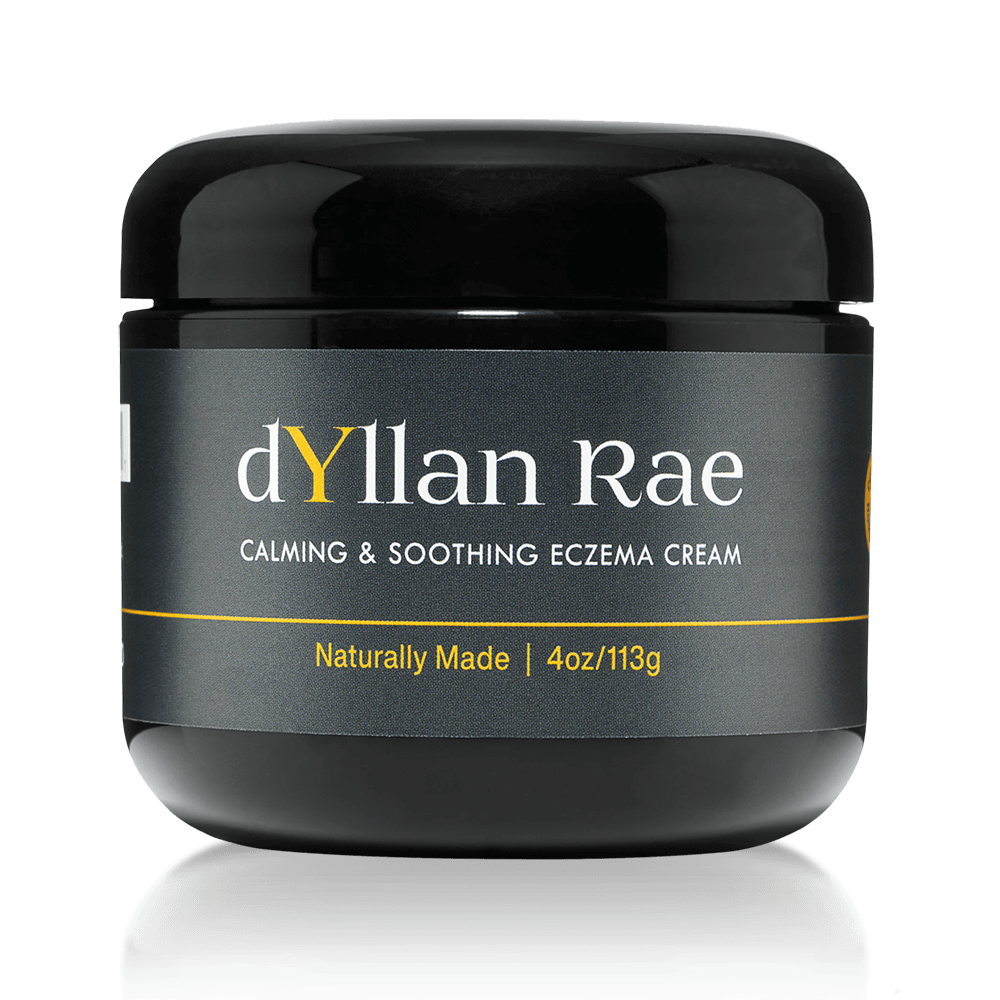 Shea Butter
A natural emollient and humectant to lock in moisture and keep skin smooth and hydrated.

Cocoa Butter
Helps create a strong protective barrier over skin, which locks in moisture; helps to protect against environmental damage and free radicals.

Mango Butter
Rich in Vitamin A which promotes skin renewal by producing new healthy skin cells; Helps elasticity.

Organic Sunflower Seed Oil
Maintains the skin's natural barrier and retain moisture. Has anti-inflammatory agents that fight bacteria and germs.

Organic Hemp Seed Oil
Contains fatty acids which promote immune response which helps to calm inflammation.

Organic Black Castor Oil
Contains anti-fungal and anti-inflammatory properties to help rid skin of bacteria.

Grapeseed Oil
Helps to moisturize and condition skin; serves as a protectant.

Sweet Almond Oil
Helps to lock in moisture, prevent dehydration; a great emollient as it helps to smooth skin.

Aloe Leaf Extract
Contains minerals which help the anti-inflammatory process.

Cucumber Fruit Extract
Contains proteins, lipids, vitamin C, and a variety of minerals that possess moisturizing and emollient properties.

Orange Fruit Extract
Promotes collagen production, which enhances thickening of the dermis.
My daughter constantly scratched her skin from eczema irritation. Dyllan Rae helped calm those symptoms in a matter of days. Thanks so much! Definitely recommend this product.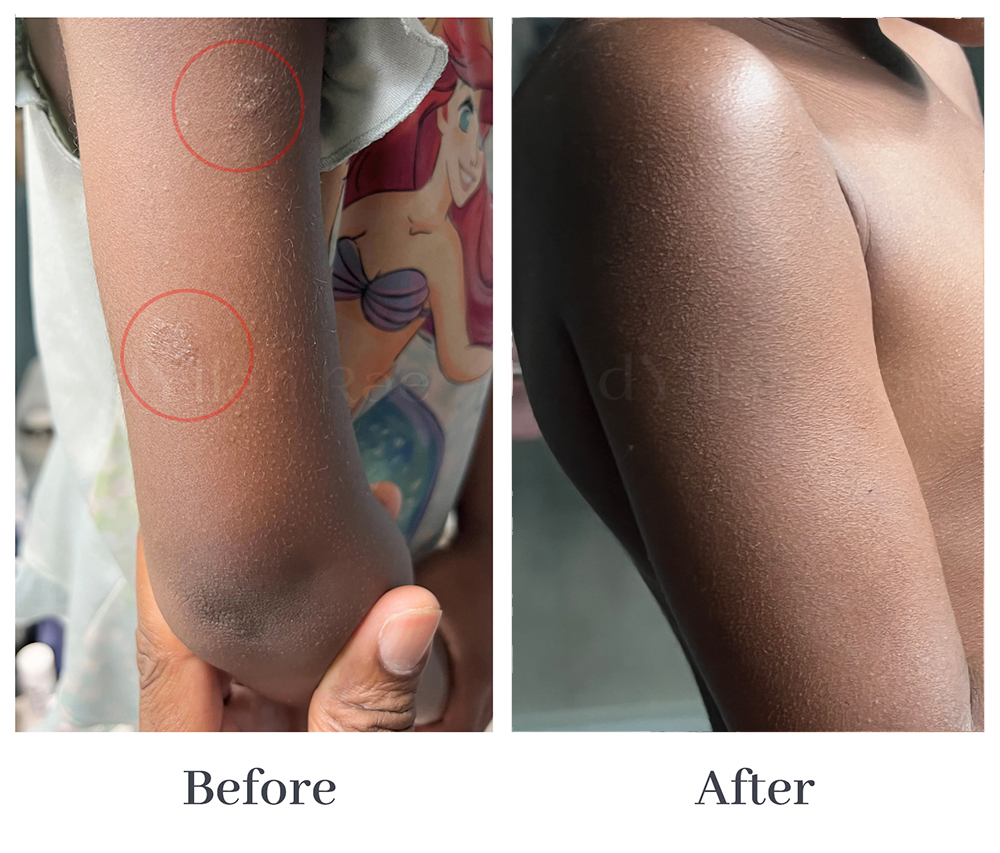 Dyllan Rae really works. Its helped to calm my daughter's irritations.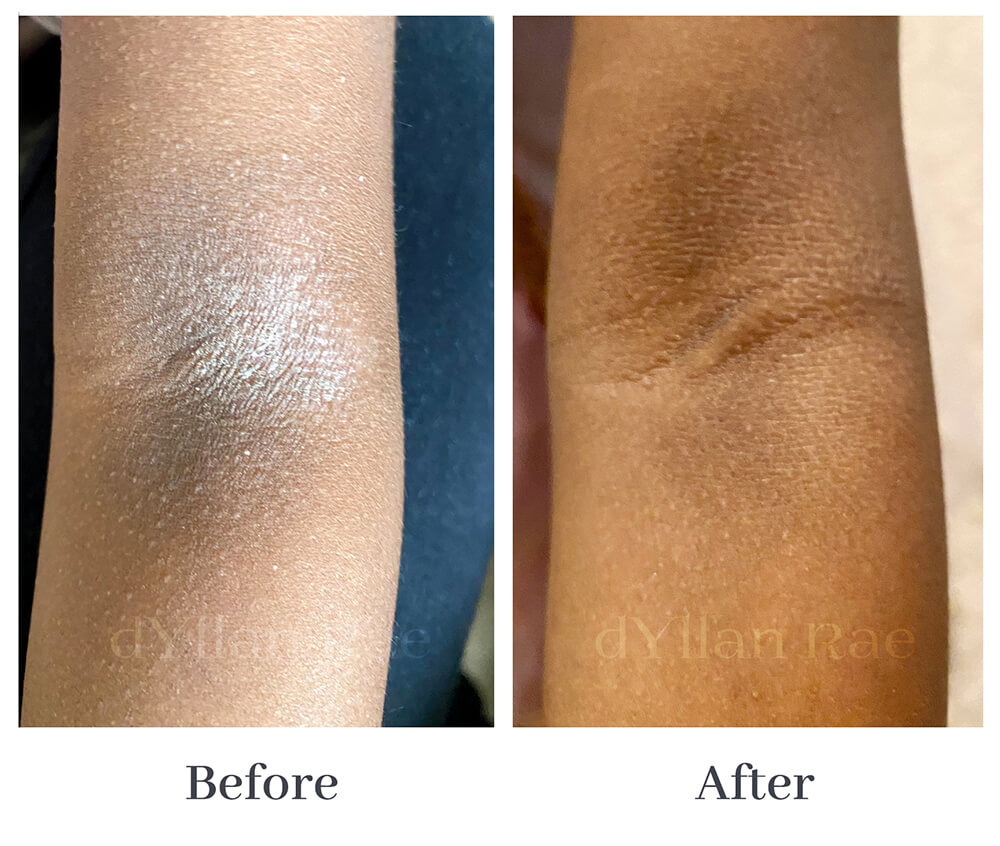 I was more than impressed by how Dyllan Rae's eczema cream cleared up my son's skin. Finally a product that helps for eczema.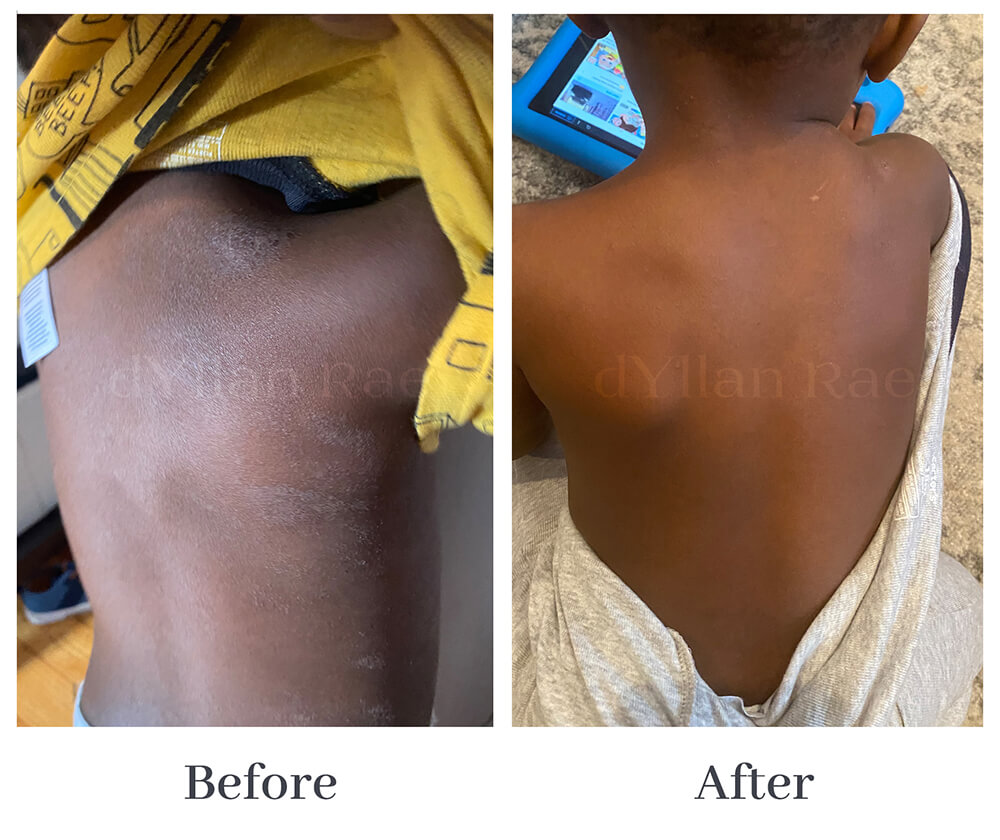 This cream helped to clear up my daughter's irritated patches and now her skin is pretty much clear. Thanks so much! Would definitely recommend!